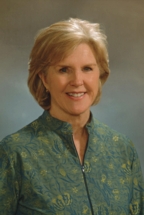 About Susan
When the guiding force behind a broker's real estate actions is the high value they place on their professional reputation, you know their clients will be well-served. Such is the ethic that drives Susan. Therefore, much of her business is from personal referrals and past customers and clients she has worked with since coming into the real estate business in the late 1970's.
She has both taught school and served in the Peace Corps. A many-year resident of Brookline, her connection to the Brookline Schools is strong from grandchildren who attend, a son who teaches at the High School and a husband who is a retired Science teacher. She is active in her neighborhood associations, in civic and school activities, and volunteer organizations. Susan is an achiever who enjoys working hard on other people's behalf. She brings eight years of experience as a proprietor of her own real estate business. And she loves to play tennis.
She has found the perfect sweet spot in real estate with Hammond Residential since 1991.
Click here to see Susan's recent appearance on the Chronicle TV show.
Click below to see a sampling of the current offerings being marketed by Susan:
3 Netherlands Road #2, Brookline
SOLD
135 Aspinwall Avenue, Brookline
11 Regent Circle #4, Brookline
Cabot Estate J101, Jamaica Plain